Hey! Welcome to The Face Boss.
My real name is Megan Goodchild (Meg) and I am based in South Wales but I also travel around the UK.
I am a creative, fun loving person who enjoys helping people look the best they can be. This is truly rewarding as most people underestimate the power of makeup and how it gives you confidence and makes you feel amazing about your appearance.
Although makeup is powerful it is also a very personal thing and I love people letting me enter their lives and build their trust to allow me to do their makeup. I get to meet so many lovely and interesting people.
It gives me such satisfaction to spend precious moments with people during some of the most amazing or important days of their lives whether it's their wedding, graduation, prom, ball, interview, 1st date or 1st modelling shoot. I even get people leave my studio to head straight for the airport to start their holiday in style!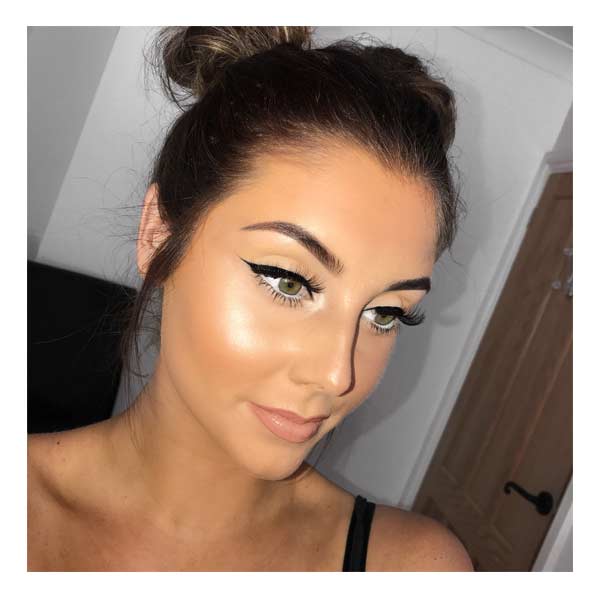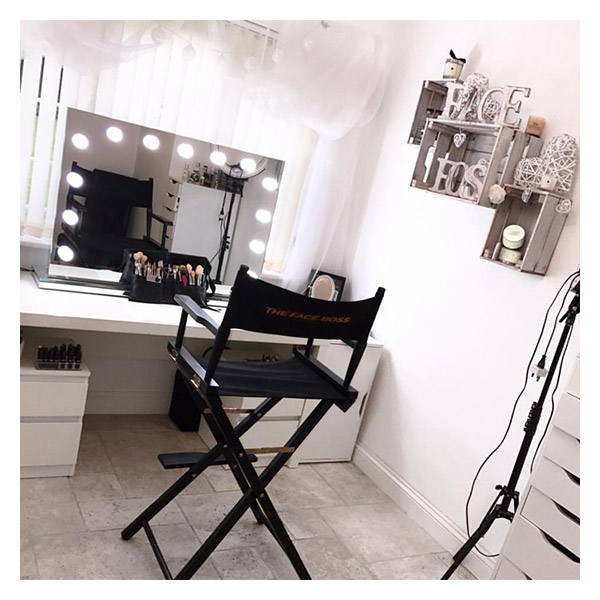 I get caught up in the spirit of every festival through the excitement of my clients. Festivals are great to get my creative juices going and everyone is always up for something a little more adventurous.
My favourite time of the year has to be Halloween. I qualified in special effects, face and body painting, so this time of year I get to explore another passion and really go to town in the creative department.
I've been a freelance makeup artist for 3 years and I started my own business after studying makeup and theatrical makeup. I began by doing my friends makeup, then friends of friends and so on which kick started my passion for all things makeup!
I joined MAC Cosmetics in 2015 and I am a fully trained MAC makeup artist. I'm very grateful for all the training and opportunities I have experienced during my time with MAC, it was a special time for me. I was super lucky to be a part of their National Body Painting team and got to take part in national events around the U.K.
I'm very fortunate as I have thoroughly enjoyed every minute of my journey and I appreciate how lucky I am to have a career doing something that I enjoy which is why I have so much energy and drive to keep exploring new ideas.
Demand for my services is increasing all the time which fills me with excitement about where this journey is going to take me next. The launch of my own 100% mink lashes has been so rewarding, being involved throughout the whole process to finally getting my product on the shelves. I totally believe they are great quality and a group of my closest and dearest friends (and harshest critics!) have been trialling them out to give them their stamp of approval that they meet my high standards.
My latest venture is running training courses for anyone looking to learn more about makeup and how to create fun, inspiring, and creative looks. I love helping anyone with their day-to-day makeup concerns and needs, from skincare to what brands to use and how to apply the products. You'll find some of my amazing clients on my site.
Thanks for stopping by and reading my bio, I hope I see you again.
Meg x